Over the past day, top coins from the crypto market showed signs of recovery. Bitcoin and Ethereum had risen in value by 6% and 10%. Terra Classic, however, chose to tread on the opposite path. In the same timeframe, the 35th ranked token by capitalization had shed more than 8% of its value.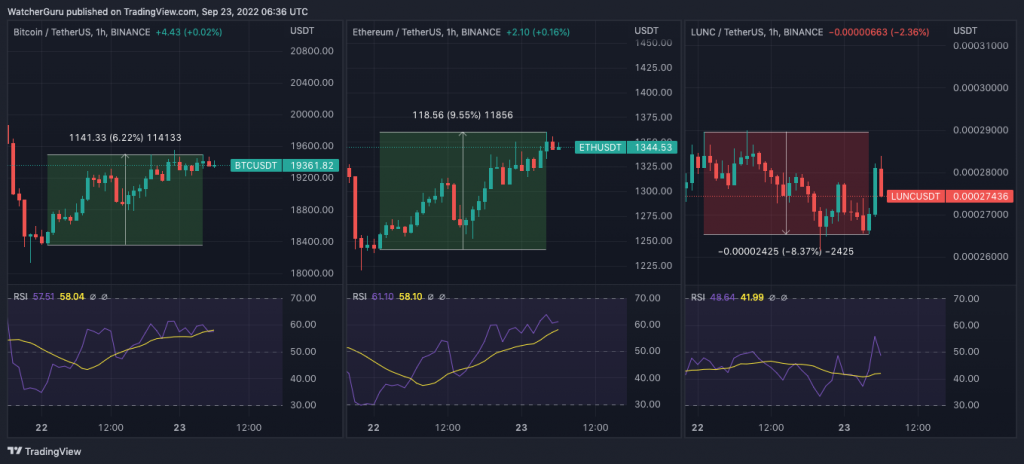 Of late, trade interest associated with the token has diminished. Data from Messari brought to light that the real volume of LUNC had rolled down the cliff over the past fortnight. As illustrated below, the value of the said metric hovered at a level as high as $778 on 8 September. However, at press time, it stood at $17 million, indicating the drop in the buy-sell activity of market participants.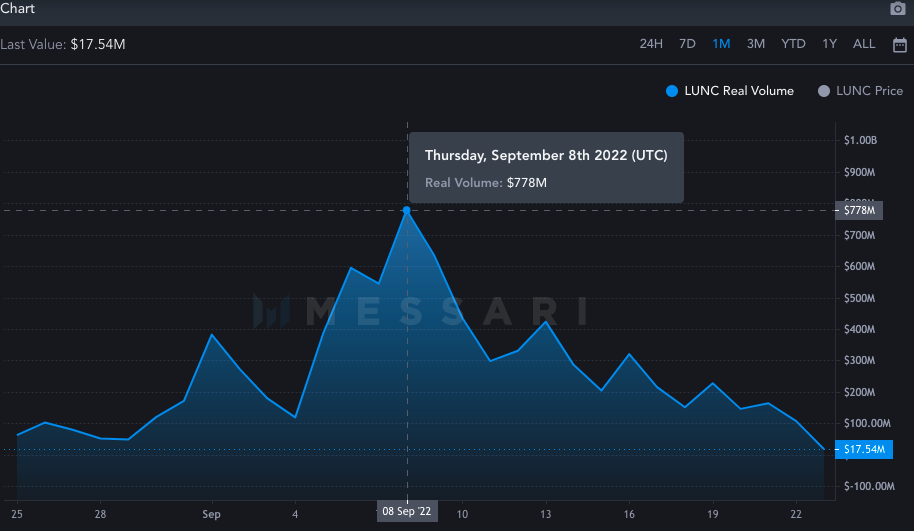 Earlier this week, the Terra community approved a proposal that imposed a 1.2% tax burn on all on-chain transactions in an effort to revitalize LUNC. The tax burn also applied to all web3 wallets that are connected with the Classic network. As reported in an earlier article, the tax burn will continue till the circulating supply of LUNC hits 10 billion.
Read More: Luna Classic Tax Burn Goes Live: Everything You Need to Know
Resultantly, there has been a lot of chatter going on social platforms around the said topic. Per Santiment, the top 3 trending words on Friday included 'lunc,' 'burn,' and 'terra.' As a result, Terra noted a spike in social dominance. Elaborating on the same and talking about what to expect going forward, Santiment's tweet noted,
With the Terra community passing the 1.2% taxburn initiative for LUNC on-chain transactions, there has been a notable rise in discussions related to the asset on socials today. The trending topic should create price volatility in the coming weeks.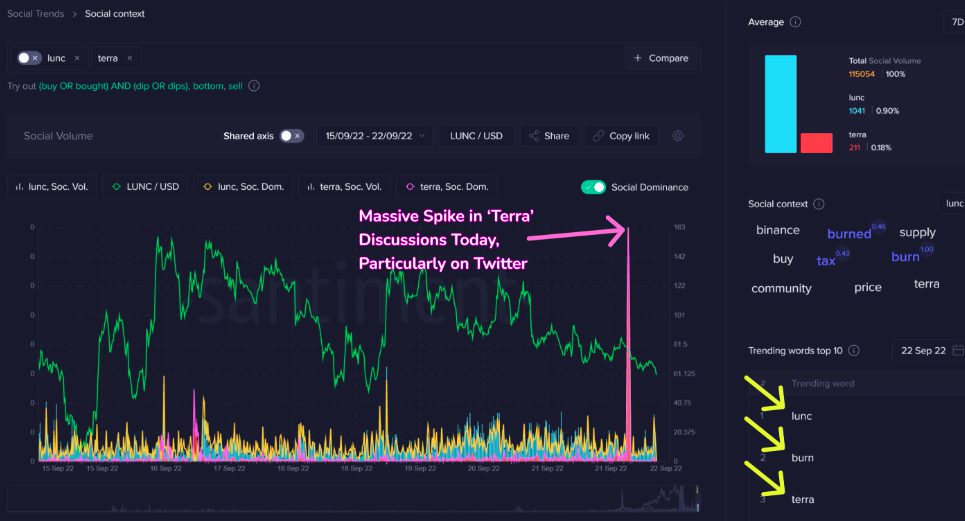 Furthermore, the curve of the amount of LUNC burnt has been in an uptrend over the past week. On 22 September, the tax burn tokens summed upto 345.2 million tokens, bringing up the daily total burned tokens to 410.6 million. At press time on Friday, a total of 31.1 million tokens were already burned under the tax burn regime.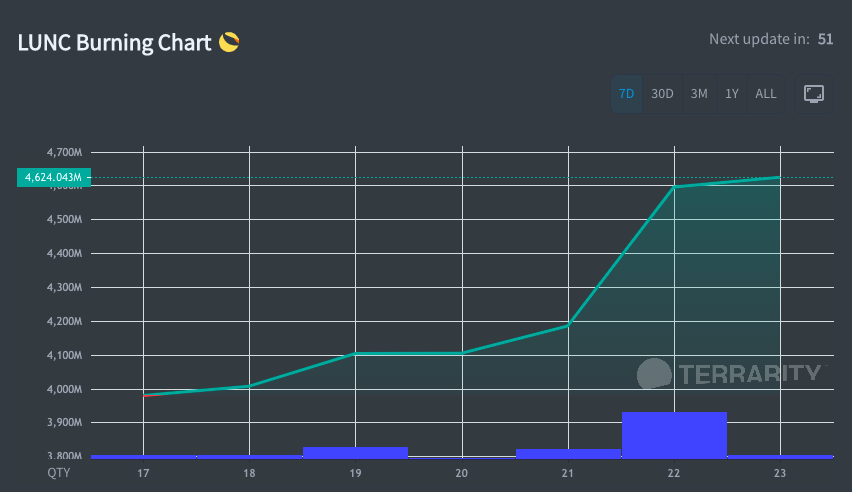 As highlighted above, burns have been going-on on a spree. However, it has not been able to sustain the token's price. A couple of hours back, LUNC noted a brief recovery on the hourly but it was back to trading in red at press time.